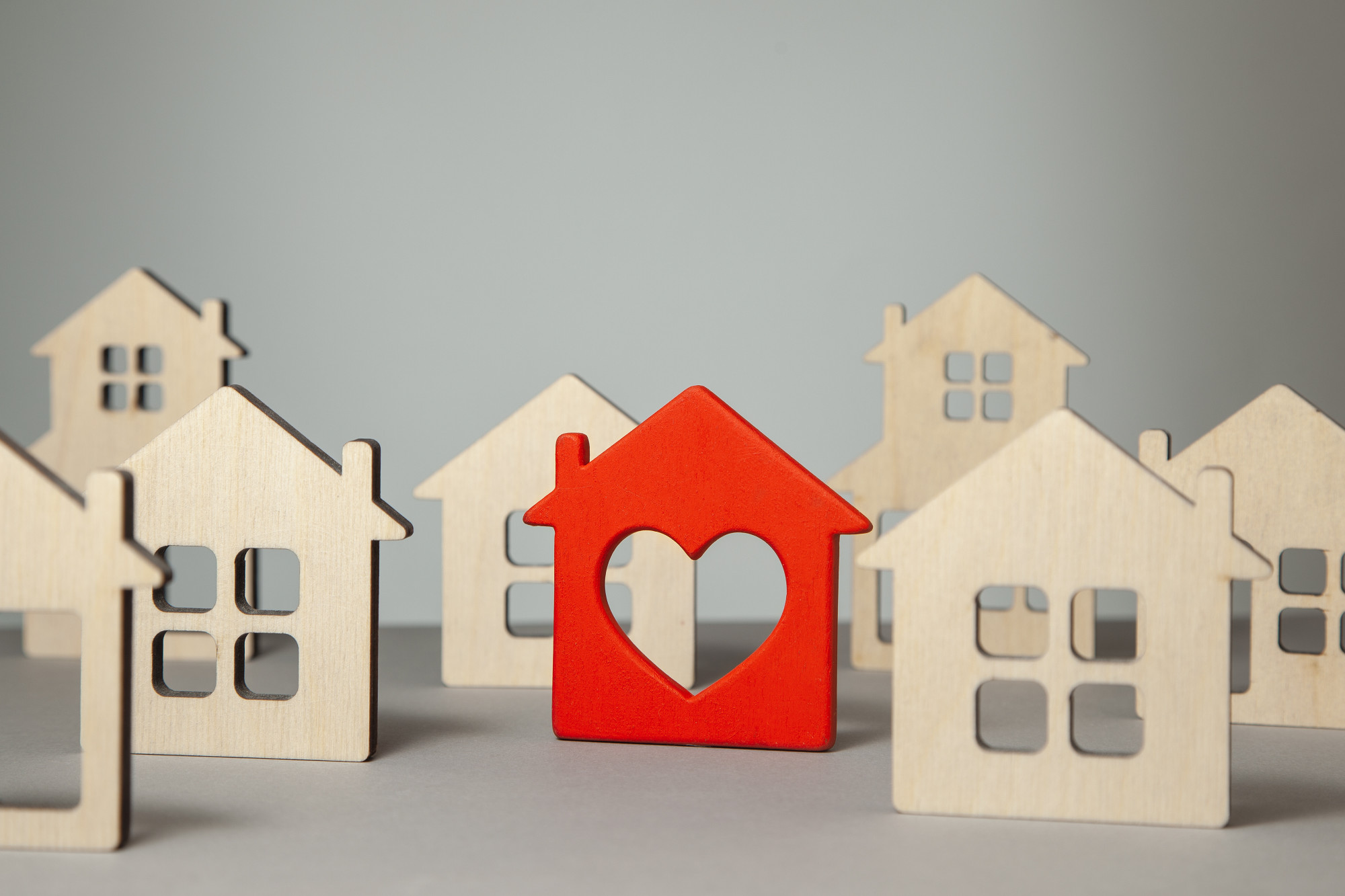 According to Bankrate, it takes about 50 days to buy a home from contract to closing. The process takes even longer if you make common house hunting mistakes, however.
Most homeowners go in with a preapproved mortgage. You also have to arm yourself with the right real estate agent.
They'll take all your criteria and help you find the house of your dreams. They can also walk you through the paperwork and ensure you don't miss any due dates.
These are only a few things to keep in mind when hunting for houses in Montebello, CA. Check out this guide for a list of mistakes to avoid.
1. Not Going In With a Mortgage Pre-Approval
Getting a mortgage pre-approval is one of the most important aspects of a winning house hunting strategy. It shows sellers that you're serious about buying.
Buying a house is highly competitive. If you don't have a pre-approval, but everyone else that's put in an application has, you're likely to get overlooked.
Getting a pre-approval also gives you a set amount of money to house shop with. This will prevent you from wasting your time with houses that are out of your budget.
2. Choosing the Wrong Real Estate Agent
While you can house shop yourself by looking at online listings, it's not a good idea to go through the entire process solo.
A real estate agent will book home viewings and walk you through all of the paperwork that goes into buying. They can also take the criteria that you're looking for in a home and point you toward properties that closely match.
It is important to note that not every real estate agent is built the same. You'll need to do your research and ask plenty of questions to find the right one for your needs.
Get a Referral
Has one of your close friends bought a new house recently? Ask for their realtor's contact information.
While you shouldn't choose an agent just because your friend had a good experience with them, getting recommendations will narrow down your search.
Ask the Right Questions
You should always ask an agent to see their license before you work with them.
If you're a first-time homebuyer, you'll need to find an agent that's worked with others like you. Your needs will be vastly different than those who have bought a few houses before.
If a real estate agent has several other clients they're currently working with, they may not be able to give you the special attention you need.
It's recommended to ask an agent if they work on both the buyer's and seller's side of things. If they do, that will give them an edge when it comes to negotiating.
These are only a few things you should cover when interviewing potential agents.
Ask for References
Most real estate agents will have no problem giving you a list of references that you can contact. These clients can give you valuable insight into how an agent operates.
Ask about the experience they had with the realtor throughout the entire home-buying process, and find out if they would hire them again.
Go With Your Gut
Even if a real estate agent's qualifications check out, it's okay not to hire them if they rub you the wrong way.
Trusting them to take care of something as important as helping you weigh your options for houses will be difficult if you're not comfortable with them.
3. Not Knowing What You Want
Once you hire a real estate agent, they'll ask you for your criteria. If you're not sure what you're looking for yet, it will make your realtor's job much harder.
To start, make a list of your priorities. From there, split your list into must-haves and nice-to-haves.
For example, if you have a large family, you may need a four-bedroom place. You would like a home with a pool, but you could take it or leave it. When comparing house prices, your real estate agent will need to know your budget.
The house is only one thing to think about when choosing a place to live. You also have to consider the location. If you have children, school districts are important.
4. Waiting Too Long
If your real estate agent contacts you about an available home, find time to go to a showing right away.
Homes go fast. The one in question might be gone within a day. That's why you've got to act.
5. Choosing the Wrong Season to Buy
Certain seasons are better for house shoppers than others. If you're on a budget, don't put in an offer during the spring or summer.
There aren't a lot of people looking for houses in the winter because they don't want to move during the middle of a school year. It would also force them to brave the snow to go to showings.
While you will have less competition during the winter, you will run into low inventories thanks to it being the off-season. In the summer, you'll have plenty of houses to choose from, but it might be difficult for you to get your hands on one.
6. Not Sticking To Your Budget
While it might be tempting to go a little out of your budget for a nicer house, you should avoid doing so.
You don't want to have to give up your hobbies because your mortgage is too expensive. Fighting with your finances in order to keep your house also isn't ideal.
Your expenses as a homeowner don't stop after you close on the house. Your hot water heater might break or you may need a new part for your washing machine. If you have no wiggle room in your monthly budget, you won't be able to cover these emergencies.
7. Failing to Consider the Future
Are you and your spouse planning on having children? If so, buy a house with that goal in mind. If you don't, you'll have to pay to add a room to your home later.
If adding a room isn't possible, you'll have no choice but to sell your house and start the hunting process all over again in a few years.
8. You Judge a Book by Its Cover
Some people get go swept up in finding their dream home that they become too picky. They'll rule out a perfectly good home because of an ugly carpet or peeling paint. These are all cosmetic issues that you can fix once you get settled in.
Take a peek under the gross carpets to look at the wood. As long as it's nice and sturdy, you shouldn't run into any issues.
If the house has a funky smell, there are ways to lift that offending odor. Open a can of baking soda and place it in the area where the scent is the strongest.
9. Only Viewing a House Once
You've found the perfect house. It meets all your criteria, and it's located in a great neighborhood.
There's only one problem. After moving in, you've noticed that the basement leaks.
Situations like this are why you should view a house more than once if you have time to do so. Go once when it's nice and sunny and again when it's raining.
10. Skipping the Inspection
After you settle on a house and put in an offer, schedule an inspection. It will let you know if there's anything wrong with the house structure, plumbing, or electricity.
If the foundation is falling apart or the roof is in need of repair, you can decide if you want to close on the home or negotiate a lower price.
11. Not Testing Old Paint
If a home was built before 1978, there's a chance that it's still using lead-based paint. Exposure can lead to lead poisoning and other health complications.
The best way to find out for sure is to bring a lead paint test kit with you to the viewing and swab a few of the walls. It's only okay to live in a home that uses lead-based paint if it's been sealed.
Common House Hunting Mistakes Many People Make
Making the decision to buy a new home is a large one. If you're not careful, however, your dream could turn into a nightmare.
Beware of common house hunting mistakes. Before closing, schedule an inspection, view a home more than once, test old paint, decide on your criteria ahead of time, and don't go into the process solo.
If you're ready to start looking for a home in Montebello, CA, contact us to discuss your requirements!