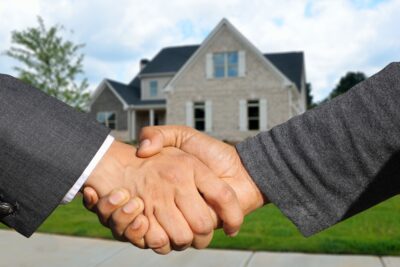 The residential real estate market is expected to reach $12,182.1 billion by 2027. If you're new to real estate, you've probably heard the titles before but don't know the difference between a Realtor vs real estate agent. They sound similar, but they're two different professions with different responsibilities.
Read on to learn the difference between the two.
What Is a Real Estate Agent?
It is someone who has gotten a real estate license and assists clients with buying and selling homes. Some work solely on residential properties, others commercial, and still others focus on both types of property.
Some specialize even further. Buyer's agents help clients looking to buy, while listing agents assist clients looking to sell.
How Do You Become a Real Estate Agent?
To get your real estate license, you need to pass a state exam after studying the relevant coursework. Requirements tend to vary from state to state, but in general, a person must take 30 to 90 hours of coursework. Additionally, they must be knowledgeable about real estate practices at the local, state, and national level.
What Is a Realtor?
Realtors are real estate agents and members of the NAR (National Association of Realtors). The NAR is the largest trade association in the United States and was founded in 1908. In order to join, a person must be a licensed real estate agent with a stellar record relating to professional conduct.
Realtors are held to a stringent Code of Ethics. These individuals have been thoroughly investigated and have agreed to adhere to the highest professional standards.
Both real estate agents and Realtors perform similar functions. As mentioned, Realtors are also real estate agents. They're simply held to higher standards of professional conduct.
What Is the Code of Ethics?
The NAR first created the Code of Ethics. They did so to have a set of guidelines they can enforce that must be upheld by Realtors. There are 17 separate guidelines put in place by the NAR, including (but not limited to):
Put their clients' interests first
Avoid misrepresenting the facts
Work with other brokers if it's in the client's best interest
Stay truthful in all marketing and advertising
The guidelines are strictly enforced by a real state board. Any Realtor found to be in violation of one or more guidelines may face punishment.
How Do You Become a Realtor?
To become a Realtor, you must first get your real estate agent's license. After that, you find the NAR chapter in your area and join. You have to pay your dues and pass a course online that details the Code of Ethics.
You must retake the test every four years to stay a member of the NAR.
Realtor vs Real Estate Agent – Not All That Different
Essentially, a real estate agent is a professional with a real estate license. A Realtor is a real estate agent who is also a member of the NAR. There are very few, if any, actual differences in their duties.
Where they can differ is in how they conduct themselves. As NAR members, Realtors are held to strict professional standards to maintain membership. Regular agents are neither members nor accountable to the NAR.
There are some professional differences when you take a look at a real estate broker vs a real estate agent.
What Is a Real Estate Broker?
Brokers are real estate professionals who have pursued further education. They must pass a broker's licensing exam that covers a variety of subjects, including:
How to operate a real estate brokerage
Investments
Construction
Legal issues
Property management
Generally, a real estate agent must work in their field for a while before getting their broker's license. Brokers manage firms and agents, review contracts, and confirm compliance. The three types of brokers include:
Designated Broker
Sometimes referred to as a principal broker, it is the duty of the Designated Broker to ensure all of the agents follow relevant laws. Their salary frequently includes a commission
Associate Broker
Associate brokers work with a designated broker, usually under them. They help with law-related issues but do not oversee people the way a Principal Broker might.
Managing Broker
The managing broker oversees the daily operations of the real estate firm. They tend to the management of the office and the hiring of real estate agents. They sometimes manage the administrative side of things as well.
Why Should You Work with a Real Estate Professional?
The fact is, anyone can buy or sell a house. You don't strictly need a real estate agent with a real estate license to do so. However, the benefits of pairing with a real estate professional are huge.
Experience
Experience is critical. A real estate agent's job is to know the market and understand the underpinnings of the buying and selling process. They can help keep you informed and create a smooth experience.
Specific Knowledge
Real estate professionals know the intricacies and nuances of the market in specific areas. This includes price points, similar properties, school district info, and especially criminal activity. They can also help you determine whether or not the prices you're encountering are appropriate.
We Can Negotiate
Your real estate agent serves as an intermediary between you and the other party. They can help you negotiate prices and other factors acting as an intermediary between both of you.
Professional Network
Realtors spend a lot of time and energy on their education. To be successful, it's critically important to be informed. However, when an issue arises that your agent cannot address themselves, their professional network can become an invaluable asset.
They can help connect you with other interested parties in their network.
Realtor vs Real Estate Agent – Which One Is Right for You?
Hopefully this brief article has helped you determine the difference when it comes to Realtor vs real estate agent. Both are very similar, with the key difference being Realtors membership in the NAR.
If you'd like to learn more about how a real estate agent can help you, contact us today.