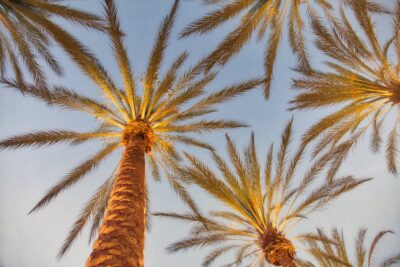 In October 1920, the city of Montebello officially got its name and became the 35th city in Los Angelos County. Ever since then, it's been a place where people from all over the country come to live. If you want to be near LA but don't want to be in the middle of the hustle and bustle of a busy city, Montebello CA is the place for you.
This city has so much to offer and is extremely underrated. Whether you're moving from a few miles away or from across the county, you've come to the right place.
This guide will tell you everything you need to know about living in Montebello CA, from the best schools to the cost of living to the most popular restaurants. Read on for all the information you need.
Pros and Cons
You must know the pros and cons of living in Montebello CA before you make the move. There are some great factors about the city that draw people in, and just like any area, there are a couple of negatives.
The pros of living in Montebello CA include population diversity, cleanliness, and being family-friendly. The location is also an added bonus. Some of the cons are the high cost of living and crime levels.
Cost of Living
It's crucial that you know the cost of living prior to moving to Montebello, CA. The city's cost of living is one of the highest in the nation. It's about 47% higher than the national average.
You can expect to pay more for your groceries, utilities, and transportation. Health care is about 12% over the national average in Montebello as well. The high prices make it challenging for many people in the area and about 8% of families in Montebello live in poverty.
Population
The population of the city is currently sitting at 62,682, with the median age being 36. There are numerous ethnic and racial groups in the area making the community very diverse.
Schools
As we mentioned before one of the reasons so many people love Montebello is that it's family-friendly. There is a total of 42 in the area.
Whether you're looking for a preschool for your young children or if you have teenagers in middle school and high school, there are numerous options. There are 21 preschools, 16 elementary, eleven middle, and ten high schools.
You also have 27 private schools to choose from as well. When you're looking for a home to purchase in Montebello, it's important that you do your research into the neighboring schools first. While there are some great ones in the area, there are also some that aren't the best.
The top-rated elementary schools are La Merced Elementary School and Washington Elementary School. If you're looking for a middle school, many families love Eastmont Intermediate School and for your high school students, you may want to look into Schurr High School. Be sure to keep your options open as well; every child is different and may do better at a different school.
Location
Montebello is in a great location. It's only about ten miles from downtown LA. It's located close enough to the city that you can go spend the day there if you want, but far enough to avoid the crowds and traffic.
Montebello is quaint and quiet and a great escape from downtown. The restaurants are highly rated; however, the majority of them are casual, so you won't have to follow a dress code every time you want to get dinner as you do in downtown LA.
Santa Monica is also fairly close, about 24 miles away. If you've never lived in California, you may not be used to the traffic, and although a place may only be 20 miles away, it could take you an hour to get there, so keep that in mind.
It's easy to get around the city even if you don't have a car. The Montebello Bus Line has eight routes with 733 stops that cover numerous cities and towns. There are also sidewalks making it easy to walk from place to place.
Housing Market
If you're wondering what it is like living in Montebello CA, it's likely you're looking to settle down and stay for a while. Which just happens to be the best option when it comes to the current housing market in Montebello.
When buying property, you always want your investment to appreciate in value. Experts are predicting that the market will continue to grow over the next five years.
If you're only looking to hold the property for a year or less, Montebello may not be the place for you. However, once you live there for a few weeks, you won't want to live. It's important to know that the average home price is sitting at around $790,000.
You do have the option to rent if you aren't ready to commit to purchasing a home. More than half of the population are renters. The average rent in 2022 in Montebello was $2,135, which is lower than in Los Angeles, San Diego, and San Francisco.
Crime Level
We know one of the factors you look at when you're moving to a new city is crime rates. The rate of violent crimes in Montebello is slightly lower than the national average. However, the rate of property crime is 4.1% higher than the national average.
It's always a good idea to put in a security system. A study by the University of North Carolina showed that 83% of burglars check for security systems. Even the safest places have crime; bad things happen everywhere, and it's better to be prepared.
Things To Do
If you're a fan of the Netflix series Stranger Things, you're going to love living in Montebello, CA. In November 2022, a venue opened that allows guests to experience the thrill and excitement of living like the characters in the show.
The space is 140,003 square feet and has life-size replicas of the set and iconic scenes. There's food and beverages and you'll leave with photos of your time there.
If you're looking to spend some time outside, Grant Rea Park is a great place to go. You can take a blanket and your favorite book and spend some time in the California sun. There are basketball courts, soccer fields, playgrounds, and batting cages that are wheelchair accessible, making it a great place for all to enjoy.
If you enjoy the occasional round of golf, Montebello Golf Course is open to beginners, professionals, and everyone in between. The course was last updated in 1998, but is currently undergoing renovations again and should be done this year.
Restaurants
One of the best things about moving to a new city is exploring all the new restaurants in the area. However, we also know that move-in week can be stressful and you might not have time to research good places to eat.
After a long day of unpacking, you probably want to sit down and relax and have some good food. Napoléon is the place to go. It has a cozy outdoor patio with a fire pit; it's semi-formal and has a menu consisting of pizza, pasta, and steak. You can also order to go if you want to have your first meal in your new house.
Another must-try restaurant is Montebello Pho & Sandwich. They have fried rice, noodles, and much more. It's also dog-friendly so you can take your furry friend with you.
Meeting People
It's no secret that moving to a new city is challenging. It takes time to get used to the area and you likely won't know a lot of people. Meeting friends isn't always the easiest thing to do.
However, it may not be as challenging as you think. There are numerous community groups that you can join based on your interests.
If you're passionate about the environment, there's a group of women who meet and talk about sustainability, and gardening, and just spend time getting to know each other. Maybe you love fitness or the arts, no matter what your hobbies are, there are people in the area that you can connect with.
Going to workout classes is another great way to meet people in the area as well. If you have children, getting involved in their school events is an easy way to connect with other parents and build a community.
Living in Montebello, CA
Moving can be an overwhelming process. You have to pack up all your things, travel from your current house, find the perfect home, and then unpack.
The best thing you can do to make moving easier is to work with experts in the area. A real estate agent in Montebello CA will be able to answer all your questions and give you more recommendations.
Our team of professionals is ready to help you make your move seamless and simple. Give us a call today to get started.