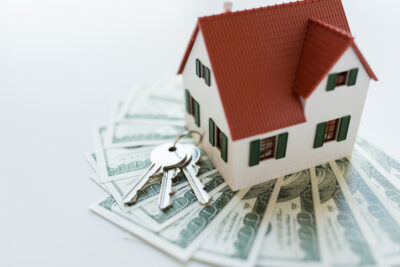 You've finally done it. You've found the house you wanted, made an offer, and got accepted. It seems like that should be the end of the process, right?
Unfortunately, things aren't so simple. According to Investopedia, it takes roughly 40-50 days to close on a home once you enter the contract. If you're a first-time home buyer, you may wonder, "What's taking so long?"
The home closing process is often one of the most unfamiliar parts of purchasing a home. However, you can find the information you need about this process in this guide. Let's get started right away, shall we?
Choose a Settlement Company or Real Estate Attorney When Closing on a House
The first step of this process is hiring a closing agent. Sometimes, you'll see these people referred to as settlement or escrow agents.
These professionals coordinate the document signings for all parties involved in the sale. They'll also verify that you and the seller have met the terms of the purchase agreement.
From there, these agents ensure these parties pay the necessary funds, transfer the title, and record the deed. So, how can you find a closing agent?
This step may vary depending on your state. However, in most states, closing agents act as neutral third parties who work for settlement companies. You and the seller can negotiate on who chooses the company.
In other states, you may have to hire your real estate attorney to act as your escrow agent. Sometimes, you may need both a settlement company and a real estate attorney.
Purchase Homeowner's Insurance
The next step in this process is purchasing homeowner's insurance. Mortgage lenders require borrowers to purchase this insurance and bring the policy to the closing.
These policies provide coverage to repair or replace your home and its contents in case it becomes damaged. As you can imagine, this policy is crucial to you and your mortgage lender. The last thing either of you wants is to lose the property you own.
Homeowner's insurance policies can vary in cost. It's often best to shop around until you find the best prices for your budget.
Purchase Title Insurance
When you purchase a home, you're buying the title to the property. This document verifies you are the sole owner of this property.
Sometimes, though, other people may object to your title. They may present a claim that says they own this property.
That's where title insurance comes in. This coverage allows you to combat these claims and resolve them without going to court and spending your own money.
Lenders require borrowers to purchase a title insurance policy to protect their investments. However, this coverage does not extend to you. You'll need a personal policy to provide this coverage.
Meet Your Loan Conditions
Before you close on a home, ensure you meet the conditions set by your mortgage lender. You can find these conditions in your loan documents.
Your mortgage provider may specify some conditions that apply only to your loan. However, most lenders require you to meet the following conditions:
Possess a clear title report
An appraisal figure that's at least equivalent to your loan value
Document your income
Provide proof of insurance
If you're unsure whether you meet these conditions, don't panic. Contact your loan officer as soon as possible and listen to their advice.
Review Your Closing Disclosure
Every real estate closing includes a closing disclosure. This document itemizes your closing costs. Crucially, it provides this breakdown for you and the home seller.
Your mortgage lender provides you with this document three business days before the closing. This period lets you review this information and compare it with the final terms and costs you received in your loan estimate.
From there, review the document to ensure nothing changes. If anything seems incorrect, ask the lender to clarify and edit the form before the closing.
What information should you verify specifically? First, ensure they spelled your name correctly. Then, make sure the property address is correct.
Next, verify that the loan description and amount match the amount and description on your loan estimate. Double-check the loan type, interest rate, and monthly payment terms.
Finally, determine whether you understand all of the fees. Also, make sure there are no new fees added to the document.
Do a Final Walk-Through of The Home
The walk-through is the final look at your eventual home. Ideally, your agent schedules this tour on the day of the closing. At the very least, try to schedule this walk within 24 hours of the final closing.
Walk-throughs usually occur quickly. However, that doesn't mean it's just a formality. Walking through the home ensures that the current owner has moved out. Likewise, the seller should ensure they've left the house in the conditions you've agreed on.
If you walk through the house and discover it's in complete disarray, don't panic. You can delay the closing until the seller gets their home in order.
You may wonder what to do about critical changes the seller needed to make. For example, what do you do if your seller was supposed to repair a cracked foundation?
In that case, contact a professional to survey the repairs before you do your walk-through. This step can grant peace of mind before you visit the house.
Gather Your Documents
Finally, gather your documents for the closing. Your closing agent will send you a list of the items you'll need to bring. These items usually include:
Homeowner's insurance policy
Photo ID
List of your addresses from the last ten years
Cashier check for "cash to close" if you haven't paid already
Checkbook
Once you have these items, head to the closing!
Find a Real Estate Agent You Can Trust for Your Home Closing Process
The home closing process can be stressful to navigate. There are several steps along the closing timeline to ensure this sale closes appropriately.
The first thing to do is hire a real estate agent you can trust. To that end, consider working with us!
We've served several California communities for years and have the experience to make this process run smoothly. Contact us today to hire the best agent for your closing process.